We have all types of additional accessories for your event. Kongo King battle sticks to dodge ball bounce house. We have an extensive library of games and accessories for every type of event imaginable.

Types of Interactive Accessories

Boxing Gloves
Joust Poles
Basketball Hoops
Balls
Helmets
And much more!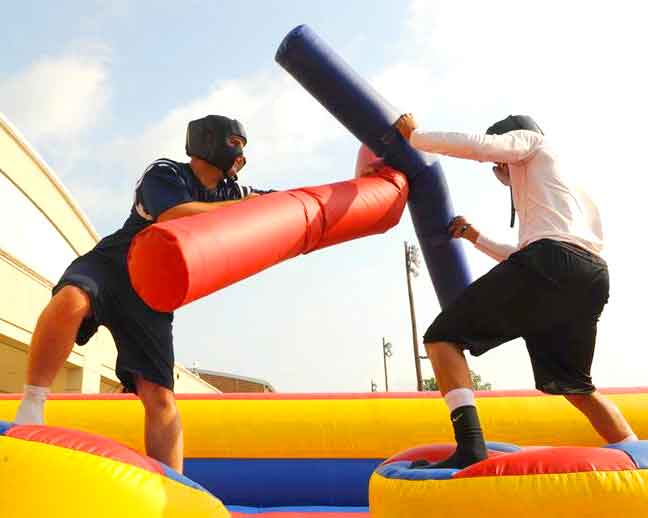 Inflatable Interactive Accessories Catering Event Request

Lets get some basics to get started!